SEO Content Briefs
What

to write.


How

to write it.

You've got a huge list of blog post ideas. But you haven't written anything in months. Maybe years.

It's OK that you haven't written for your blog in a while.
It could be writer's block.
Or it could be that you don't think it's worth it.
Because you don't think anyone will read what you write.
(Like, ever.)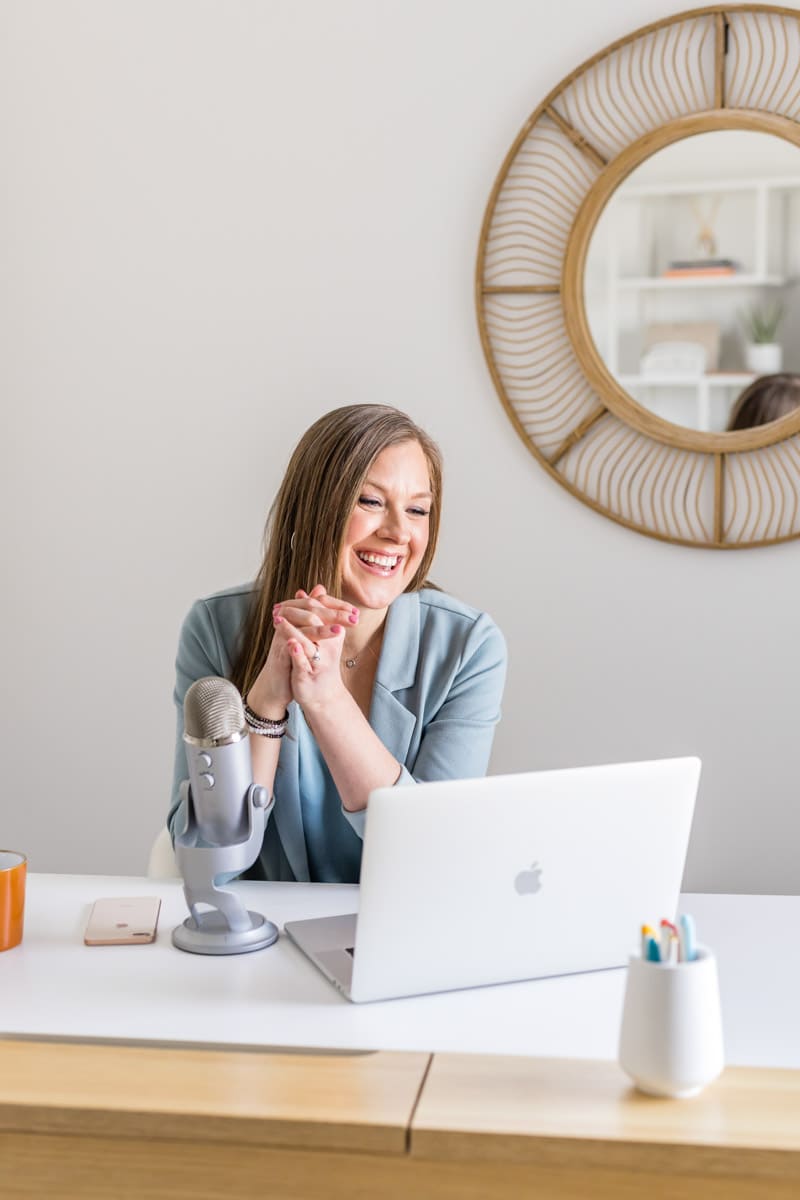 What if you
knew

that your blog post already had an audience?
What's missing from your process isn't ideas.
It's strategy.
In this blog post planning service, I identify which topics you should write about that—
Your people are already looking for and
Your website can actually rank for.
You get plans for blog posts that will actually generate traffic.
It's called an "SEO content brief."
It's what's been missing in all your previous attempts at blogging.
"Because Michelle has already chosen the subject for me and detailed the title, subheadings, and key vocabulary I can write it virtually in my sleep.
It is as a direct response to these targeted blogs that I am signing up new clients."
– Hayley Hobbs,
online tutor
You are 3 steps away from having blog posts that
draw people in
Step One
Research
I find a topic which is "gettable" for your site and is being searched by the kind of people your business serves.
Your content brief includes the results of this research.
Step Two
Strategy
I plan out for you how to approach the topic so that you can both thrill your audience and satisfy Google.
Your content brief includes a super-detailed outline of what to cover in the post.
Step Three
Write & Publish
Writing is so much easier once you have a solid plan.
You'll be able to pour yourself a cup of coffee and knock out that post in a morning.
What is an SEO Content Brief?
You'll be able to write the post
in your sleep
How about I just show you one?
Click here to see a sample content brief.
I made it for an imaginary florist, but I want you to pretend it's on a topic that's totally relevant to your business and your audience.
This is the level of detail and direction you can expect when you get content briefs from me.
"Prospective clients email me all the time and they

thank me

for the blog posts on my website that you helped us write.
They're so relieved to have found the answers they were looking for."
– Louise Boychuk,
fertility awareness instructor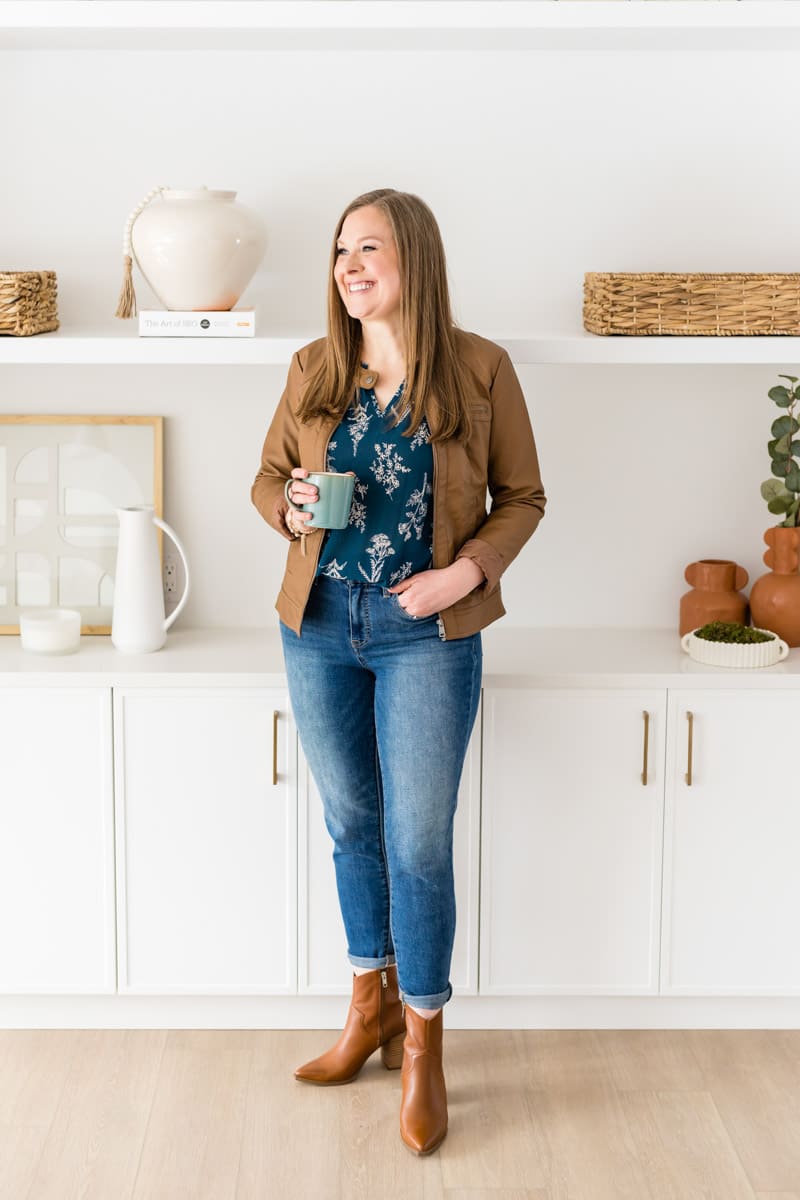 "Thank you! This gets me excited about writing for my website again!"
One Content Brief
Find out what you should write about next
$297/brief
I find 1 topic in your niche that your website can rank well for
You get one detailed, handwritten SEO content brief
A Year of Content
You get a fresh new topic delivered every month for a year
$197/brief
Deep research to find 12 topics in your niche that your website can rank well for
You get 12 detailed, handwritten content briefs—one per month for 12 months
Going annual saves you $1200
Bonus: An annual strategy call (45 minutes) and monthly SEO check-ins (15 minutes each) ($630 value)

"Prospective clients who find me via the blog posts you planned are desperate for support and advice in exactly my areas of specialism.
They all seem relieved to have found me too, which is lovely!"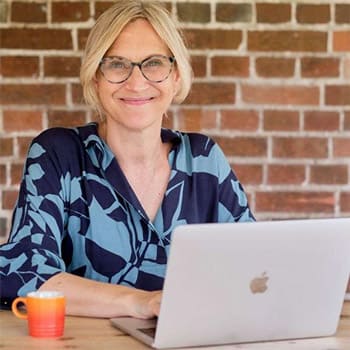 Hayley Hobbs
Online tutor
The
Niche-r

the Better
You might think your industry is too saturated. Or your niche is too specific. But I've found topics to write & rank for:

Web designers

Copywriters

Photographers

Online coaches

A tutoring company
A digital marketing agency

An online course platform

A private charter jet company

A modern abstract artist

A wooden crate manufacturer

A lot more

If I can do this for a digital marketing agency and an abstract artist …
… well, I can probably find keywords & topics for you to write about and rank for, too.
FAQ
Frequently Asked Questions:
How am I ever going to get traction writing just one blog post a month?
Writing a new blog post every week would be exhausting. And unnecessary! I manage one site which has only 13 blog posts. Together, they are bringing in nearly 10,000 clicks from Google per month.
Quality over quantity. And it starts with writing just one post.

Will every blog post you plan result in Google traffic?
I can't promise rankings and traffic. No one can. I don't control the Google algorithm—I just know how to make the most of it.
If we work together on an ongoing basis, I'll be honest—it's likely that some of the posts I plan for you won't shoot out of the gate like a racehorse. But some of them will.
Websites for which I've been creating content briefs for 6+ months usually have 2 or 3 real winners (posts bringing in 200+ clicks per month).
At about six months in, pages/posts I've either planned out with a content brief or optimized are almost always the best-performing pages on a site.
 
How long does it take to see results?
SEO is a long game, especially if you have a new site or a site that's not enjoyed much Google traffic in the past. It can take up to 6 months for Google to start noticing your new content, so don't worry if the rankings we hoped for don't show up immediately.
After 6 months, if the content we created together still isn't ranking like we want it to, I may recommend you have me edit and/or optimize it. I do that on a page-by-page basis and won't hesitate to recommend it to you if I think it will make a difference.

I know what I want to say, but I don't consider myself a "writer."
I wear two hats—I'm an SEO and an editor.
If you can hammer out a solid rough draft, I can take it from there. Simply send along what you've got. I'll send you a quote for what it would cost for me to polish it up and turn it into something you'll be proud to put online.

I don't have time/energy/talent to write. Can I hire someone to do the writing for me?
The cool thing about SEO research is that it enables me to identify topics and write outlines for just about any industry. I can tell you what to write
about
, but what I can't do is write credible, expert articles on something that I don't have real-world, first-hand experience and expertise in. (And that's the kind of content that you need.)
That said, if you don't have the time/energy/talent to take my briefs and hammer out at least a solid rough draft, then you have options. I recommend hiring a freelance writer who is a subject matter expert to write the post for you. (I can give you some recommendations to copywriters I trust or online forums to find great freelance writers, if that's what you need.)
A number of clients do just that—they take my briefs and hand them directly to a freelance or in-house writer who has subject matter expertise, and it works wonderfully. Freelance writers love my detailed briefs. And it ranks like a charm.

I don't have time/energy/talent to write. Should I use an AI writer like ChatGPT to do the writing for me?
I could go on for hours about AI writing and how it's very likely to change how a lot of us (me included!) do our work.
But, as of today, generative AI writing tools (like Jasper and ChatGPT and soon Google Docs, Gmail and Microsoft Word) aren't reliable enough to actually create factual content.
Also, by definition, robots don't have the real-world experience you do. They can't write from your first-hand perspective because they don't have a first-hand perspective.
Does this mean you should stay away from AI writing tools completely? No.
AI writing tools are just that … tools. A creative sparring partner. You can absolutely take the outline in the brief and use an AI writer to get you past the blank page syndrome.
But once that's done, put the AI aside. Make that post your own. Add stories. Add experience. Add what you actually think. Very carefully check everything that's been AI generated to ensure that it's both factually correct and that you're willing to stand by it, as a brand.
But if you're worried that somehow Google will know that you've used an AI tool and you'll get dinged for it being part of your process then … rest easy. Google has clearly stated that it doesn't care how your content is created, so long as it's helpful, reliable, people-first content. 
I've written blog posts before, but … total crickets. How is this different?
Get in touch and I can tell you specifically why your posts aren't working for you, but here's top reasons why sites like yours typically don't get traffic from Google.
You may be writing on topics that are just too competitive for your website. Your posts are great, but they just can't compete against the likes of Hubspot and Forbes. (The cure? Choose topics that you do have a chance at.)
Your posts may be too short to cover the topic comprehensively. (The cure? Really dig deep and satisfy users by writing the best answer on the internet for the question behind the keyword.)
Your posts might be too long for Google to understand, or covering too many sub-topics which aren't closely related to each other. (The cure? Zoom in on one topic and cover it thoroughly. Sometimes it's just a simple matter of making your blog post into two posts which target different-but-related clusters of keywords.)
Your posts might not have a natural target keyword. One example of this would be a "thought piece." If your idea is genuinely novel, then by definition people aren't looking for it! Posts like this can be a valuable addition to your blog, but they tend to do better on social media than they do in Google search.
Should I send out new blog posts to my newsletter? Push them out on social?
Absolutely. SEO is only one way to get traffic to your site, but once you're writing one blog post per month (that you're proud of!) you'll also always have something to talk about in your monthly email newsletter. The blog posts we create together can also easily be sliced and diced to make lots of great social media posts.
You can even use your new blog posts to drive targeted traffic, if you play your cards right. People always show up in social forums like Facebook groups asking the same kind of questions they ask Google. Once you've got a satisfying answer to the question on your blog, you'll be ready when that question comes up again. And again.
Watch your analytics. You'll soon realize that for every 1 person who asks a question, 20 people click. Boom … you've just introduced your brand to 21 new people.
 
Free consult
Wondering if this is
for you?
It's totally OK if you have no idea which of my SEO or copy services would be the best fit for your site.
Book yourself in for a no-strings-attached free consultation with me. I'll ask you some questions about your business and your website and help you decide what your site needs most.