SEO Optimization Service
Search Engine Optimization.

By the Page.
SEO isn't an all-or-nothing proposition. Some pages on your site need optimizing, others don't.
So—let's just start with one page.


Writing like a robot, for robots



Stuffing keywords where they don't belong



Some kind of algorithmic magic trick



Only worth it for huge sites
The art of making smart, strategic edits to your website copy.
So that Google understands it.
And is confident presenting your page to searchers.
Deep research.
Tiny edits.

Big results.
Step One
Deep, targeted keyword research:
I put to work my suite of pro-level SEO tools to find the "goldilocks keyword" for your page: The one that's just right for your site—that's both "gettable" and will connect your website to just the right people.
Step Two
Smart, Strategic SEO Editing:
Everything goes under the microscope. I'll examine and optimize every word on the page, including:
Headers & sub-headers
Page title, meta description, URL
Internal links to and from the page
… and, of course, I comb through the copy itself to make line-by-line specificity edits.
The goal is nothing less than signaling to Google that your page is
highly relevant

for this particular topic.
"The type of advice she gives us about website copy is exactly the type of SEO guidance we've always wanted (but never found).
Her copy edits and suggestions actually IMPROVE the copy—you can tell she has the mind of a copy editor and not a keyword-obsessed SEO consultant."
– Annie Bacher,
B2B copywriter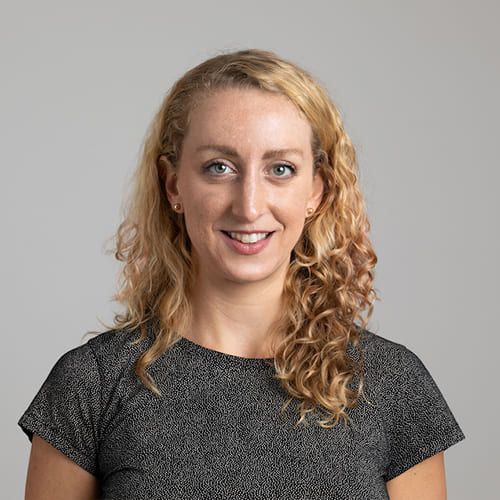 Simple, Flat-Rate Pricing
You don't have to sign a long-term contract to get started with SEO.
This service has a flat-rate—$149 USD per page.
I can optimize one page or many. Your choice.
"But which page should I
optimize first?"
You probably don't know which page to optimize first.
That's totally OK.
I have a process in place which makes quick work of identifying which pages on your site have the most SEO potential. I can find your "quick wins"—quickly.
Just schedule yourself in for a free, no-strings-attached consultation call. I'll look at your site before we meet and tell you on the call which page on your site you should optimize first.
Of course, if you already have a page and/or target keyword in mind, just tell me. I'll double-check that it's a good opportunity for your site and then get to work.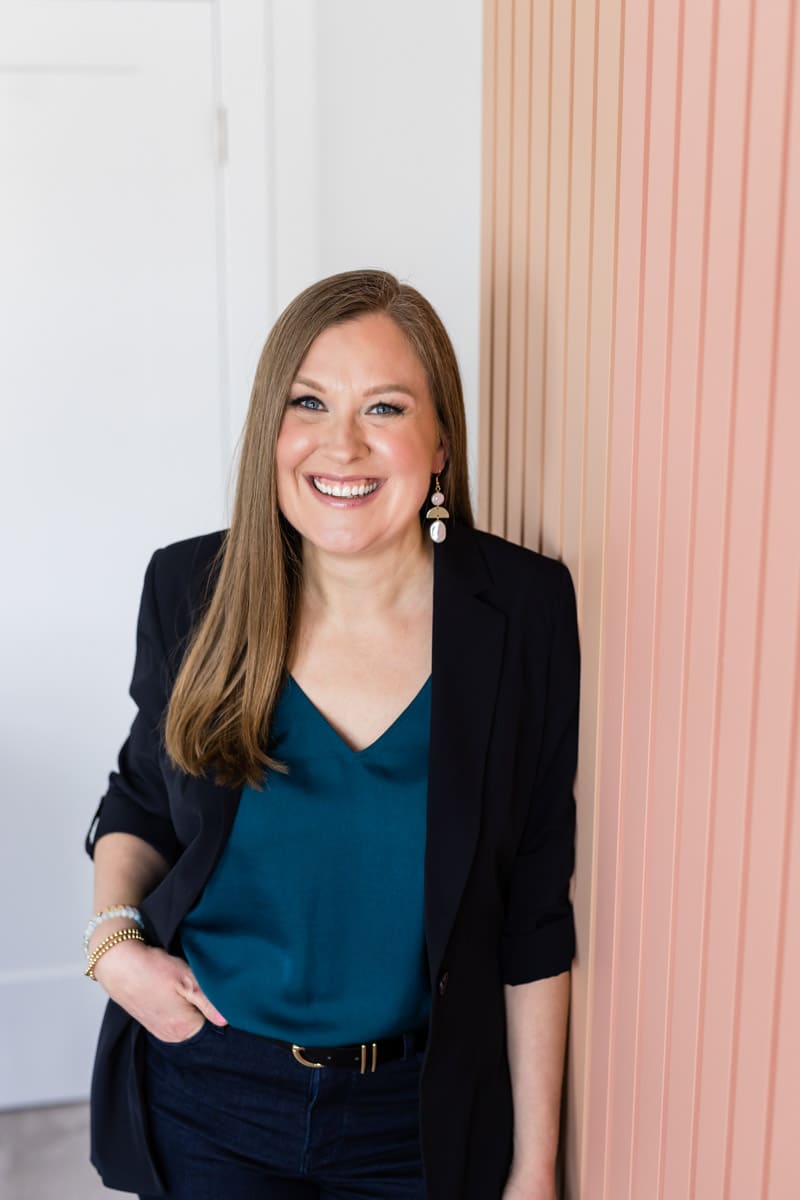 Michelle Bourbonniere, PhD
Meet Your
Optimizer
I'm an unabashed data whiz and word nerd.
I just do one thing, and I do that one thing well. I optimize small sites so that they get traffic from Google.
And I do it all with words.
Nothing shady, nothing tricky. All I do is change up the words on webpages so that Google can't help but rank the page well.
One time I optimized a years-old blog post on a small site. It was getting only 6 clicks per month before I optimized it. Now it gets 200.
Tweaking copy so that Google understands it is kind of my superpower.
Unlike most SEO agencies, when you work with me, you'll always know who will be optimizing your copy—it's me. (I don't outsource because I love what I do.)
Nothing brings me more joy than when a small business owner tells me that they're starting to get their first-ever leads from Google because of pages I've optimized.
Your words are safe with me:
I've been successfully optimizing small sites like yours since 2017. I have extensive professional training and writing experience.


PhD in History from Stanford University (2013)



Copyediting Certificate from the University of California, Berkeley (2016).



I learned how to write persuasive web copy from Joanna Weibe, the copywriter who invented the term "conversion copywriting."
FAQ
Frequently Asked Questions:
Should I optimize my blog posts or core website pages first?
It depends.
Some sites have truly A+ blog posts that could be doing better but Google just can't figure out which keywords to rank it for.
On other sites, sales or service pages are the quickest win. For these sites, the payoff can be even higher—getting free Google traffic directly to a sales or service page can make a huge difference in how many leads you collect or sales you make.
Get in touch for a free consult. I'll tell you honestly which pages on your site are likely to benefit from optimization and which ones won't—always taking into consideration what keywords the page could rank for and how stiff the competition is. 
How long does it take to see results?
Copy optimization
can
be one of the quickest wins in SEO. I've optimized pages and seen overnight results.
More often, however, it's a slow-but steady rise. I know it's working once I see Google testing a newly optimized page for a wider and wider range of related keywords.
In general, sites that are already getting 100+ clicks per month of Google traffic will see quicker results. Sites that are currently getting less than 100 clicks per month often won't see the results of optimization for about 6 months—it takes about that long for Google to trust a new or newly optimized website.

Do you optimize pages for featured snippets ?
Yes, featured snippet optimization is
always
included in this service.
If the keyword we're targeting shows a featured snippet you'd better bet I'll be going after it.
Writing "featured snippet bait" is one of my specialties. I know just what the GoogleBot is looking for.

What's the deliverable?
There's two ways we can work together—your choice:
Option 1: I cut and paste a copy of your webpage into a Word document and make all the edits with "Track Changes" on ("Suggesting" mode if you open it in Google Docs.) This gives you a chance to review all my edits before you put them live on your site.
Option 2: You give me backend access to your website. I optimize the page using a copy of the live page. This makes less work for you since you can publish with one click (but you won't have an easy way to review each individual edit.)

What kind of results can I expect?
Your results depend on a lot of things, including the age of your site, your site's authority, and the competitiveness of your niche/industry.
That said, unlike most SEOs, I only work on small sites. (I'm not interested in helping the big guys win even bigger.) My purpose in life is to apply top-notch optimization to small websites. Underdog SEO.
Some of the best content on the internet is written by subject matter experts (that's you!) … but most of them just don't know how to write in a way that Google understands. That's where I come in.
My small site SEO strategies work.
Some examples:
I've optimized one small natural health site, written by a team of nurses, to outrank all the gigantic health behemoths. On a medical topic.
My own site outranks Grammarly for "how to proofread a website" … and it has for years.
I've tried blogging for SEO before and it didn't work. How is this different?
Here are the top reasons why most pages on the internet don't get any Google traffic at all:
Most online content isn't that good. A lot of websites go after quantity instead of quality. Writing a blog post a week (or more) is old SEO advice. These days, it often hurts more than it helps. Most small businesses shouldn't be writing more than one blog post per month.
Without pro-level keyword research tools and smart competitor analysis (always included in each of my SEO services, including this one), it's impossible to know which keywords are "gettable" for small sites, and which ones aren't. The search results for some keywords are dominated by high-authority sites—no matter how good the content, a small site won't rank.
How long does it take for you to optimize a page or a website?
If you need something optimized STAT then I'm probably not a good fit for you. I'm usually booked up about 1 to 2 months in advance—get in touch and I can tell you current availability.
Once I get to your project, however, things move fast. I'll begin your optimization project on a Monday and you get the results the following Monday. 
Free consult
Wondering if this is
for you?
It's totally OK if you have no idea which of my SEO or copy services would be the best fit for your site.
Book yourself in for a no-strings-attached free consultation with me. I'll ask you some questions about your business and your website and help you decide what your site needs most.