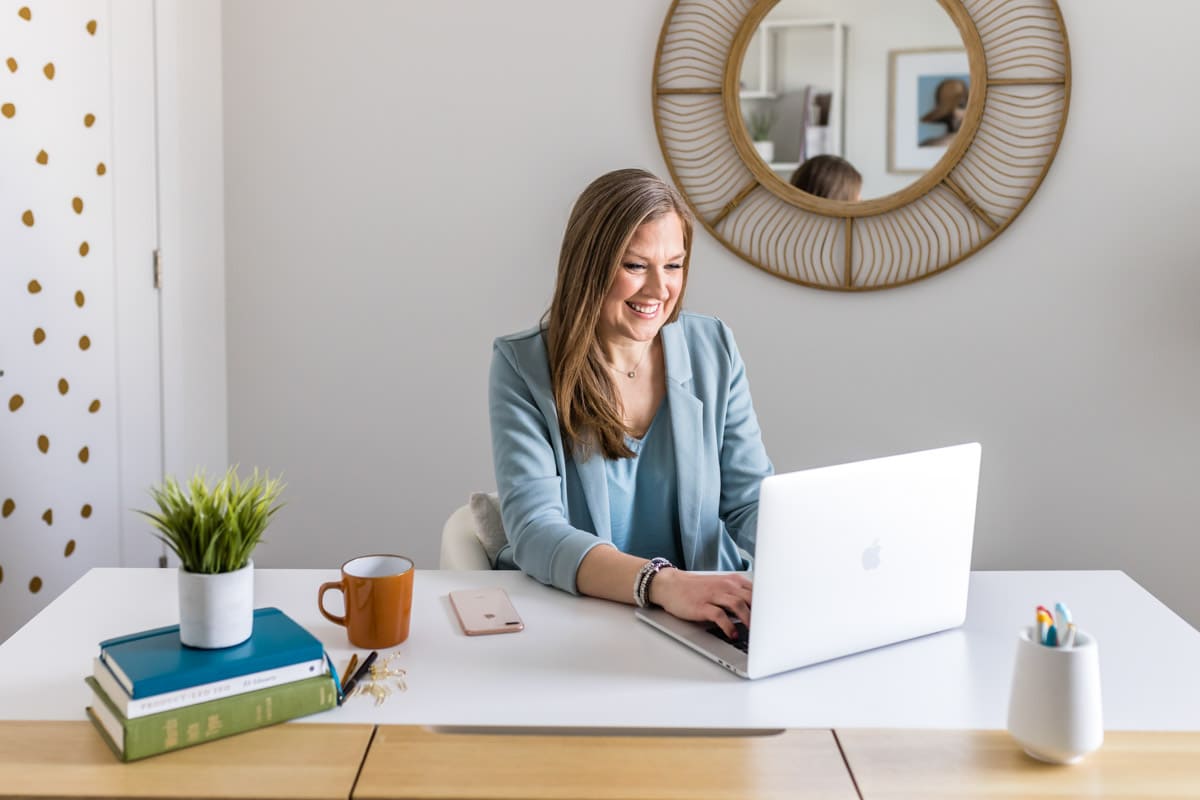 Done-With-You Website Copywriting
Your Website Copy
Deserves a Boost
Your website has traffic but no sales.
Let's change that. One word at a time.
Your Words Matter.


Let's Make Every One Count.

You wrote your own copy. You gave it your all.

But now that it's live, it's not proving to be the sales machine you wanted it to be.

You know something's off about it. But you don't know what, or how to fix it. You're second-guessing everything now.

Before you go off feeling bad, let me tell you a secret…

Pro-level copywriters know that copy is never "done."

They start testing & optimizing as soon as they publish.

You can too. It's smart.

Let's face it—no one knows how web copy is going to perform until it's live, being read by real customers.
You don't need
a Copywriter.
You just need a
Copyboost.
What's a 
Copyboost

?
With a Copyboost, you get all the benefits of conversion-focused sales copy—without having to start from scratch. It's website copywriting, the done-with-you way.
My Copyboost service is ideal for …


Your homepage



Your sales pages & sales emails



Your "about me" page



And anywhere else in your marketing where you need to use words to get your reader from "maybe" to "hell yes"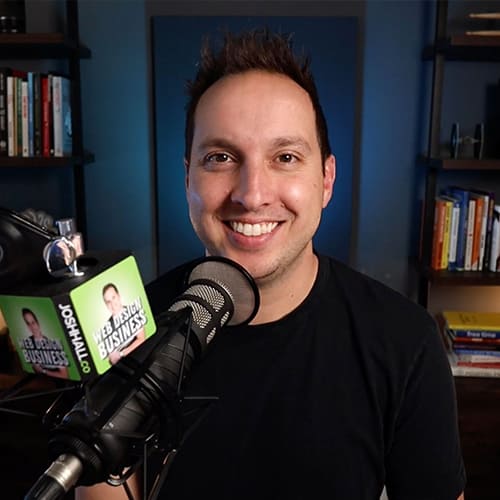 "Michelle recently took the copy on a very important sales page of mine to a whole other dimension with her conversion tactics, wordsmith wizardry and attention to detail.
It's already helped convert nearly $30k in sales in less than 30 days.
Having an extra set of expert eyes on my website or sales page is literally worth tens, perhaps hundreds of thousands of dollars for me."
Josh Hall,
web design business coach
You need to know
every word

is earning its keep.
I look at every word, including:
Headlines

Readability

Sentence length

Formatting

Eyebrow text

Pricing tables

Paragraph flow

Button text

Persuasion

Agitation copy
Bullets

Numbers

Verb tense

Word choice

Line length

Page titles

Meta descriptions

Links

Calls to Action

Legalese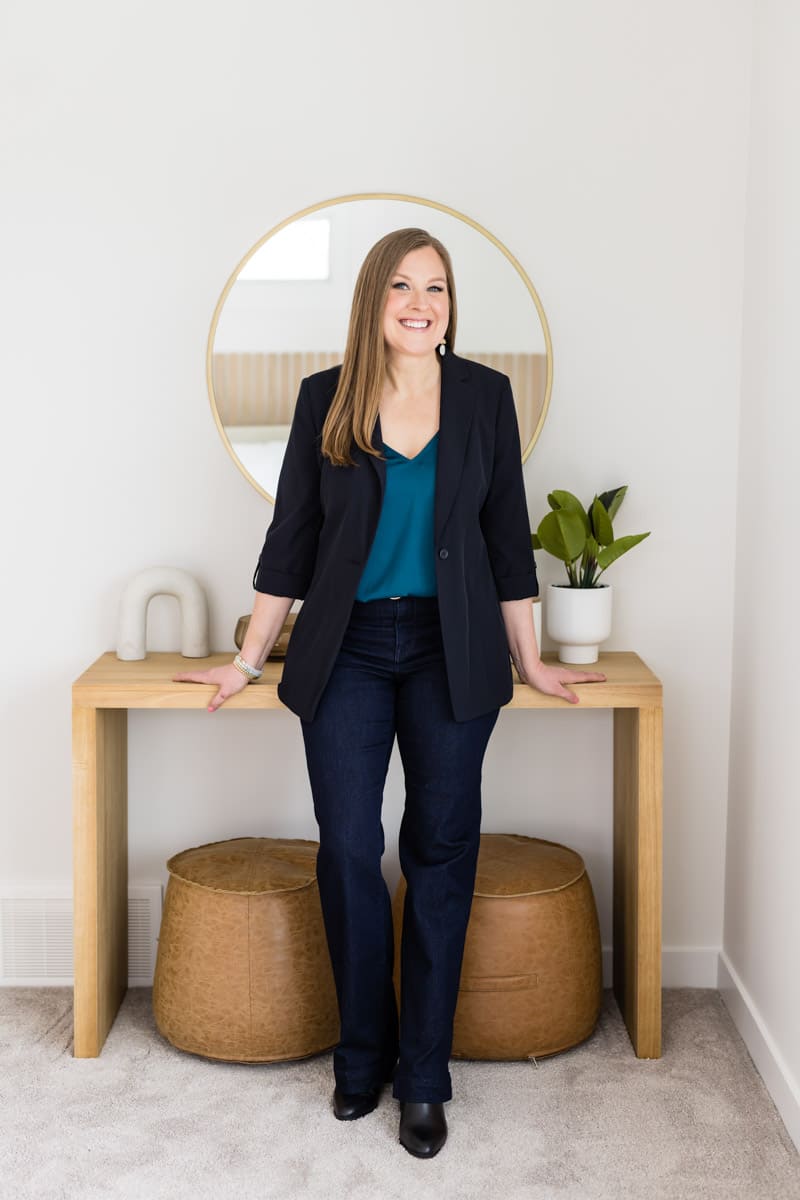 I'm Dr. Michelle Bourbonniere. I've got professional training as a conversion copywriter, copyeditor, and historian (that's the "Dr." part).
Words have always been my thing.
Sure, hiring a copywriter to write a new website for you from scratch would be amazing—but what if that's just not in the budget?
My Copyboost service is a more affordable option, but that's just one of the reasons why I offer it.
The real reason why I'm offering to boost your copy (instead of writing it from scratch) is that—deep down—we both know something:
You're the best person to write the first draft.
It's your business. You know your clients and customers better than anyone else.
Once you've got the bones of a solid page, send it to me.
I can make it sing.
"Michelle really is phenomenal. I think a collection of words are alright, then she works her magic and they are so much better."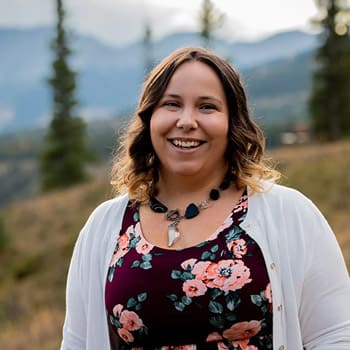 Teara McGinn
Shopify expert
Your words are safe with me:
I've been editing & boosting small sites like yours since 2017. I have extensive professional training and writing experience.


PhD in History from Stanford University (2013).



Copyediting Certificate from the University of California, Berkeley (2016).



I learned how to write persuasive web copy from Joanna Wiebe, the copywriter who invented the term "conversion copywriting."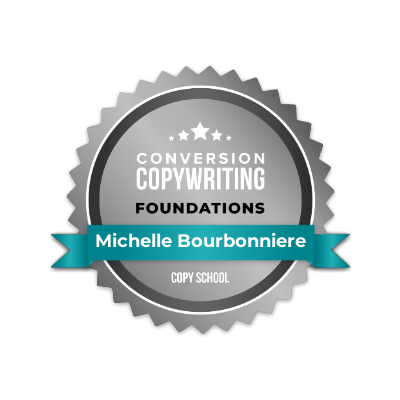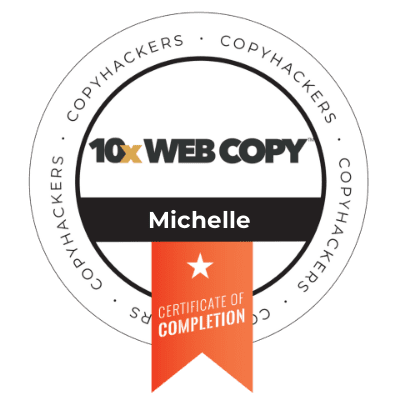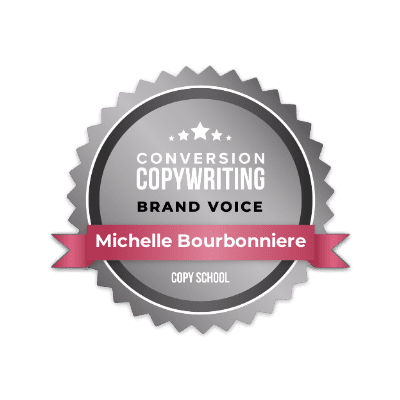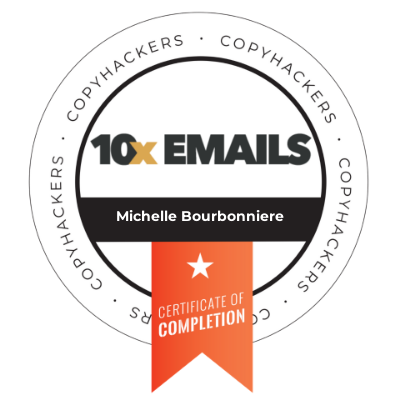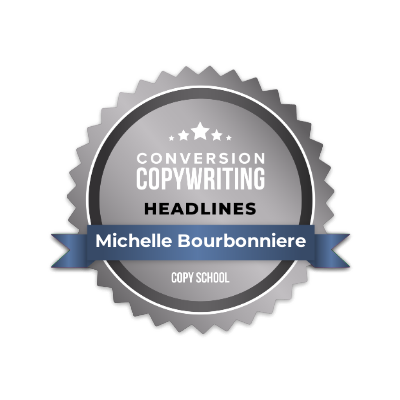 Copyboost Video
$299 per page
What is it?
30-minute video where I work through your page live, showing you exactly what you need to change to take it to the next level.
Quick turnarounds often available
Copyboost Premium
Starts at 20 cents per word
What is it?
I cut-and-paste your website copy into a Word Document and make all my recommended changes with "track changes" on.
You get refreshed, conversion-focused copy that you can cut-and-paste right back into your website.
1 to 2 weeks
FAQ
Frequently Asked Questions:
What's the difference between Copyboost Video and Copyboost Premium?
There are two ways we can work together to boost your copy.
In the Copyboost Video package, I'll read through your page carefully, take notes, and record a screenshare video of myself working my way through all my recommended edits—I explain both what I recommend you change and my reason for recommending the change.
In the video, I'll give you options—for example, I'll point out a headline that's not earning its keep, and then verbally give you some options for how to strengthen it. You can watch the video as many times as you want. The final decision about what to change (and what not to) belongs to you. Click here to watch a Copyboost video I recorded for a client's sales page (shared with permission, of course).
With the Copyboost Premium package, I go ahead and edit the text itself, applying all the same principles of conversion copywriting that I do in the Copyboost Video package. The difference is that you get a final product, polished and ready to publish on your site. No guesswork.
Deciding which service is right for you depends on a couple factors.
Copyboost Video is a flat-rate, per-page service—it's always $299, regardless of how short or long your page is.
Because Copyboost Premium is (technically speaking) an editing service, I price that by the word—get in touch for a quote for how much it would cost for your page. Rates start at $0.20 per word, with a $199 minimum per page.
If you're short on time, Copyboost Video is the better choice. I keep slots open in my schedule each week so that I can offer a quick turnaround for clients who need a Copyboost Video—I can usually offer you results within 2 business days.
(I do this because I know how hard it is to write your site, and that momentum is a thing. I don't want you to have to wait!)
My Copyboost Premium service usually books up about 1 to 2 months in advance. If you can wait that long (say, because your site is already launched and there's no rush) then Copyboost Premium might be for you.
The benefit of Copyboost Premium, of course, is that I'll say "Awesome! I can take it from here!" and you can stop worrying about it altogether.
How is working with you different than working with a copywriter?
The real difference is that a copywriter will write your site from scratch, but with my Copyboost service, you need to come with a solid first draft.
I work with some pro-level copywriters and I have the utmost respect for their trade. If you can afford to hire a great copywriter, then you should. Copywriters are worth it.
If you can't, then Copyboost gets you there … you just have to do a little bit more of the work yourself.
 
I'm finding it hard to imagine what a Copyboost Video is. Can you give me an example?
Sure thing.
Josh Hall has given me permission to share this Copyboost Video I did for the sales page for his amazing online community for web designers, Web Designer Pro—of which I'm a founding member.
You can expect similarly in-depth recommendations on how to level-up your copy and conversions when you order Copyboost Video.
What kind of training do you have as a writer/copywriter?
I have a PhD in history from Stanford University. I wrote a 403-page dissertation and have published in peer-reviewed journals.
I learned how to write well and how to tell a great (true) story in graduate school—and that's served me well as a copywriter. Of course, academic writing and sales copy are two very different types of writing.
To learn the art of conversion copywriting I enrolled in Copy School—the home of Joanna Wiebe's excellent copywriting courses. Highly recommend them all.
Do you have a portfolio of work?
Not publicly, but get in touch and I can send you links to pieces I've Copyboosted that clients allow me to share with prospective clients.
How long does it take? What kind of turnaround time can I expect?
For Copyboost Video, I offer a 2-day turnaround and can usually get started on your project right away. The turnaround time for Copyboost Premium is usually 1 week, but it depends on how many pages you want boosted, and how long they are.

Can I book you in advance for a Copyboost?
Of course! I usually book up 1 to 2 months in advance, but you can always book me further out and know that you've secured your spot.

Does your Copyboost Service include SEO optimization, or is that separate?
My Copyboost services and my SEO optimization are separate—so, for example, if you order Copyboost video for a page on your site and you want me to optimize it would cost $299 (for the Copyboost) plus $149 (for the SEO optimization).
 
Free consult
Wondering if this is
for you?
It's totally OK if you have no idea which of my SEO or copy services would be the best fit for your site.
Book yourself in for a no-strings-attached free consultation with me. I'll ask you some questions about your business and your website and help you decide what your site needs most.